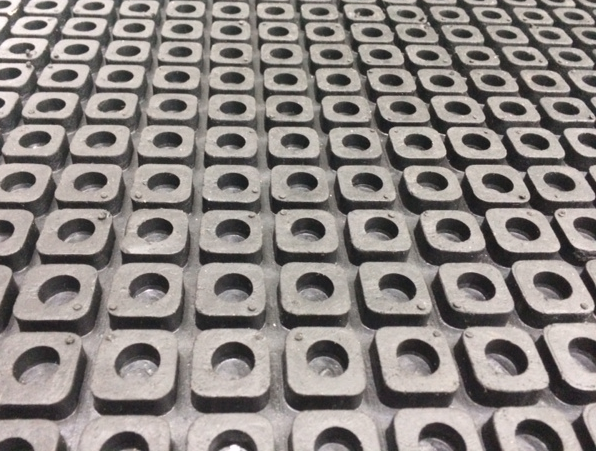 Anti Vibration Pad is used to reduce vibration and sound in applications such as mechanical/electrical, pumps, motors, air conditioning units, generators, etc.
Max loading: 60 lbs./sq.in.
Material: 55 Duro elastomer blend
Size:  Full 18" x 18" x  3/4"
Cut 2" x 2" x 3/4"
Also available: High & low rib construction- All Rubber
High & low rib construction-Rubber/cork rib
Full Pad Price: $72.00
Cut Piece Price: $1.35. Can be cut inpads, multiples of 2".