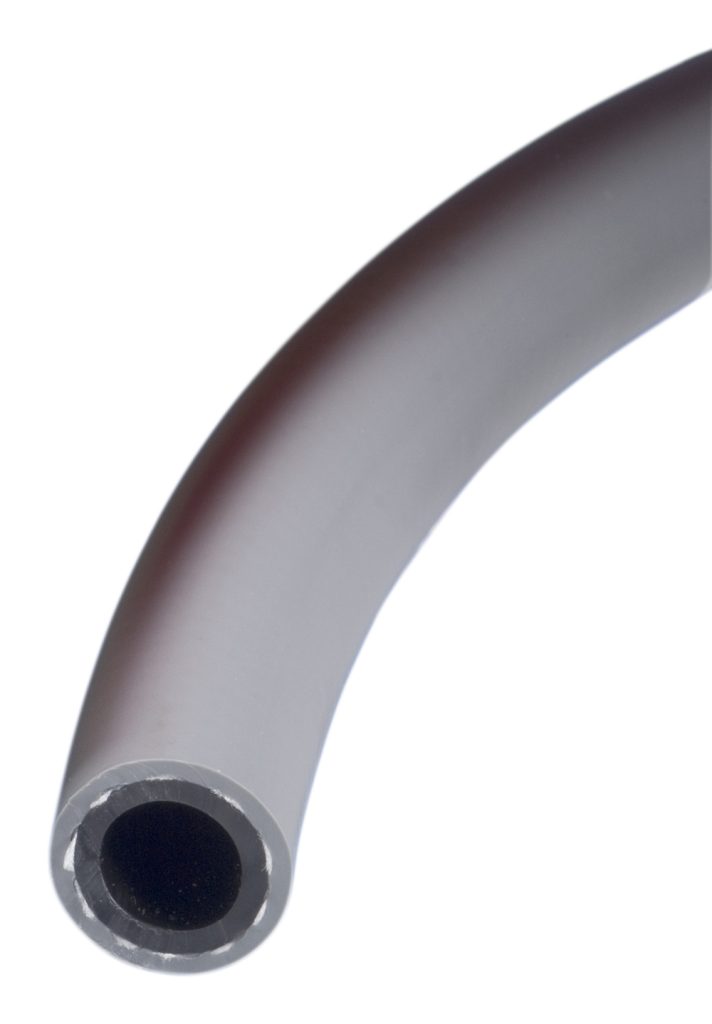 | Cut size / Spool | Price |
| --- | --- |
| 0 – 100 ft | $0.94 |
| 100+ ft | $0.85 |
| 500 ft Spool | $0.75 |
Features:
UV & weather resistant
Flexible in cold weather
Easy to recoil after use
Medium/high oil resistance (ARPM Class B)
Lightweight, one-piece lengths
Non-marking pin-pricked cover
Chemical-resistant PVC material
Silicone-free, RoHS(16) compliant
Shrink-wrapped assemblies available
Phthalate-free
Applications of the K1138 Grey Hose:
Suitable for color coding hose supply lines
Transfer air, water, and mild chemicals
Can be used for outdoor applications in low temperatures
Ideal for air supply lines for pneumatic tools and paint spray systems
Low-pressure spray hose for water-soluble chemicals
The Kuriyama Kuri Tec® POLYAIR® Series K1138 Grey Hose is a versatile and durable option for all your hose needs. Its high-quality PVC compounds give it the look and feel of rubber hoses while remaining flexible at low temperatures. This feature makes it perfect for air tool applications.
Not only is this hose lightweight and easy to handle, but it is also built to last, ensuring durability and longevity. Its unique blend of PVC compounds allows it to maintain its flexibility in a range of temperatures, making it suitable for use in different environments.
If you're in search of a reliable and top-quality hose, the Kuriyama Kuri Tec® POLYAIR® Series K1138 Grey Hose is an excellent choice. Its versatility, durability, and flexibility make it a worthwhile investment that won't disappoint.