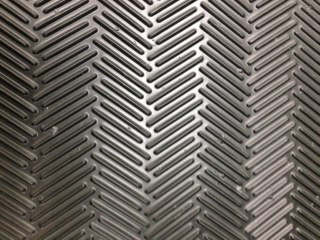 This attractive Herringbone Ribbed Vinyl Matting surface design provides added traction from slippery or wet surfaces. Made of special high grade vinyl that is highly durable and resistant to most oils, this matting is ideal for areas such as entrances and hallways in airports, factories and office buildings.
Thickness: 5/32"
Width: 36", 48"
Color: Black
Roll length: 25 yards
Weight: Approx. 7.5 lbs./sq.yd.
 

Price per Yard

 

36"

48"

Cut length

$26.70

$35.60

1 Roll

$22.50

$29.70

3+ Rolls

$19.15

$25.25