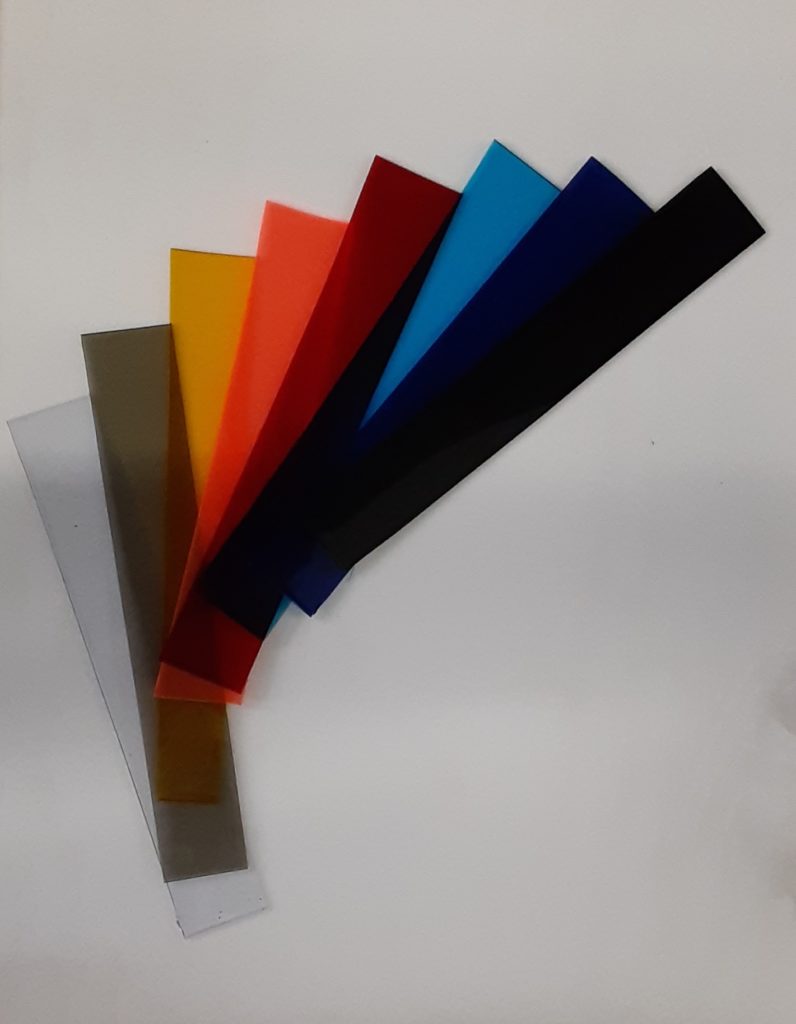 Our PVC Strip curtains material offers an economical solution to protect employees and goods from adverse environmental condition such as noise, heat, cold, humidity, dust and drafts.
All "see-thru" PVC Strip curtains materials have outstanding transparent qualities. Visual distortion is nearly non-existent giving these PVC products a definite advantage when it comes to safety.
In addition to the "see-thru" quality of our transparent material, all of our PVC strip and sheet products are flame resistant compounds and extruded with rounded edges.

Dimensions :
Thickness : 0.080″
Width : 8″
Roll length : 300′
Colors and their application guide :
Clear: Standard compound offering low temperature and anti-static properties to meet a wide variety of uses such as doorways, curtains and partitioning devices.

Insect Yellow: These strip curtains are special in a manner that prevents insect entry by reducing their attraction to UV lights. Insect yellow strips also block UV radiation, making them useful in applications besides insect control.

Orange Safety: A useful and effective safety tool. These PVC help to maximize workflow as the bright orange color makes them easily identifiable.

Crimson Red: A colorful addition to available color options. Ideal for border use or complete area coverage.

Sky Blue: A lighter version of Ocean Blue, allowing for a more transparent barrier.

Frosty Translucent Clear: Frosty Translucent Clear is semitransparent PVC that provides privacy while allowing light to pass through. The strips can withstand temperature between 0°F to 150°F. Frosty Translucent Clear strips can be used for strip doors, room partitions or as partial privacy barriers.

Charcoal: Charcoal PVC strips have a gray tint and are commonly used in security applications. This product provides more privacy and less visibility than standard clear PVC strips.
Flat Black Standard: Our Black Standard strips that can be used to create a non-transparent, completely private barrier. Common usage include secure areas such as conveyor belts, airports and other rooms where privacy is a primary concern. Restricts viewing but people and objects can pass through with ease.

Dark Green: Our Dark Green strip offers a material that protects against the harmful UV rays omitted during arc welding processes. This material is approved by OSHA for use as a weld screen (proper eye protection required).

Ocean Blue: Our Flat Blue strips offer a unique alternative to more common PVC strip doors. Blue PVC strips are effective at reducing the infiltration of light and also provide greater amounts of privacy than clear strip doors.
| | Price Per Foot | | |
| --- | --- | --- | --- |
| | 1-99 | 100+ | 300 Roll |
| Clear | $1.40 | $1.26 | $1.10 |
| Color | $2.49 | $2.24 | $1.99 |