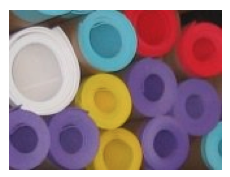 EVA Foam Sheet Rubber – General Features :
EVA foam sheet rubber is Lightweight, durable and resilient
Non-toxic
Waterproof
Widely used for shoe insoles, arts and crafts.
Great for sound and shock absorption also.
It is flexible making it easy to mold and shape.
Has a smooth texture.
Conforms to ASTM F963-08 specifications
Specifications :
Thickness : 2mm, 1/4", 1/2", 1"
Stock sizes : 37" x 74"
Density : 4.0-4.6 lbs.
Colors : Light Gray, Dark Gray, Canary Yellow, Orange, Red, Black, Green, Purple, Pink, Tan/Coffee, Light Blue (sky), White.
Thickness

Price per Sheet

1

3

6

9

15

25

50

2mm

$13.29

–

–

–

$12.36

$11.70

$8.99

¼"

$38.32

–

–

$35.64

$33.73

$27.25

–

½"

$76.85

–

$71.47

$67.63

$59.90

–

–

1"

$153.70

$142.95

$135.26

$119.00

–

–

–